Well, today was so cute, I was working on assembling Amber's yo-yo ghan, and Kenzie and Dawn wanted to play with the make-up my mother got them for their birthdays. So, here are the pictures. Kenzie is giving daddy a manicure.... with PURPLE nail polish. See how much her daddy loves her. I mean really how many men would use the pink toe separators and let their daughters paint their toe nails purple?? lol
And here are my toes getting the dawny treatment, in a subtle pearly color. Very nice!!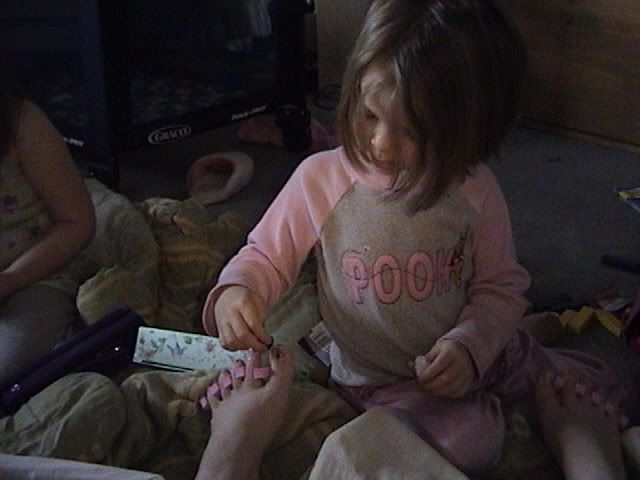 Fun was had by all! The girls were so happy, and we had a good chuckle.