Well, I am starting school in like a month, and I wanted to have some type of grasp of photoshop BEFORE I started so that I wasn't behind the curve when the time came. Well, I have found some great tutorials on-line, and after receiving the program today here is what I was able to do!
Here is Dawn as a sketch:
This one is Jadyn, where the background layer was made Sepia and then the top layer was at 75% opacity. I wanted it to look more like the one of Gavin on
Dani's site
, but I'll have to work a bit more at it. For a first shot though, I don't think this is bad at all.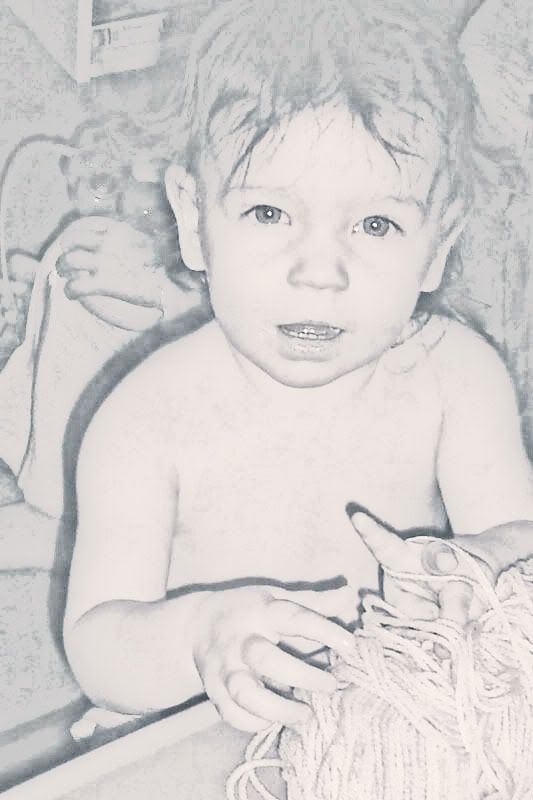 Here is Kenzie, when she saw me do Dawn's she wanted me to "draw" her too.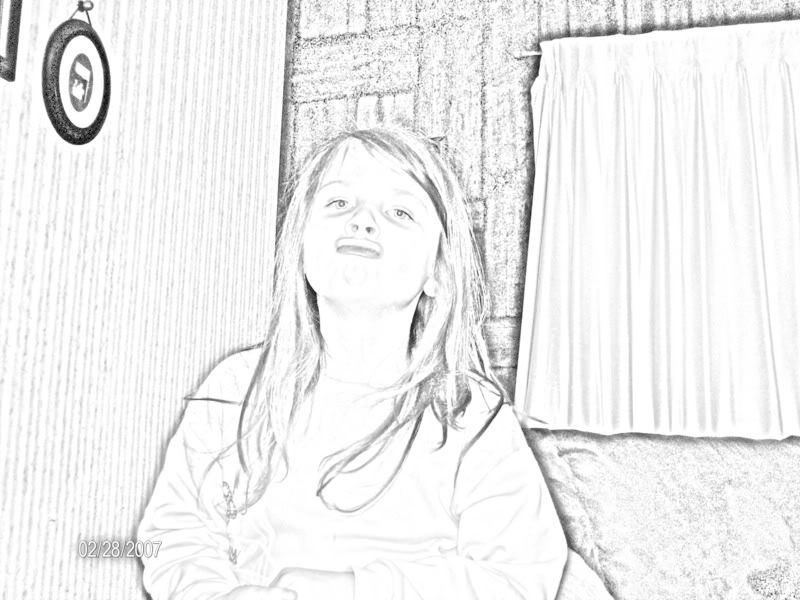 This is a lot of fun, and there are a million more tutorials I want to get through as well. I'm trying to just master the basics and see what I can do. I might even be able to learn what I'm doing, and not look at other people's tuts! Wahoo!! But it is fun to learn, and seeing what will happen as I push each button.
I'm thinking pics like this would make a great anniversary present for my in-laws nicely framed.... hmmmm something to think about. OOO, one of all 3 girls together.... that would be nice!