Lion Wool My mom sent me!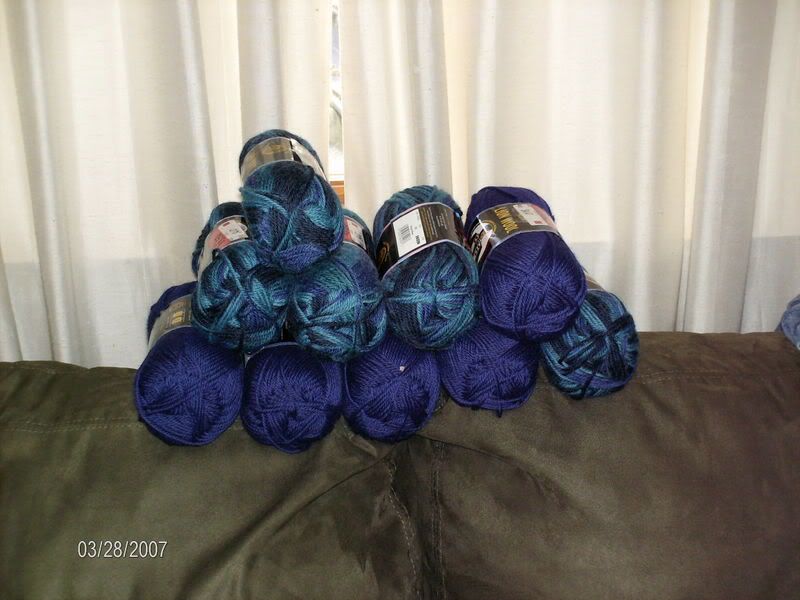 Red Heart Symphony from mom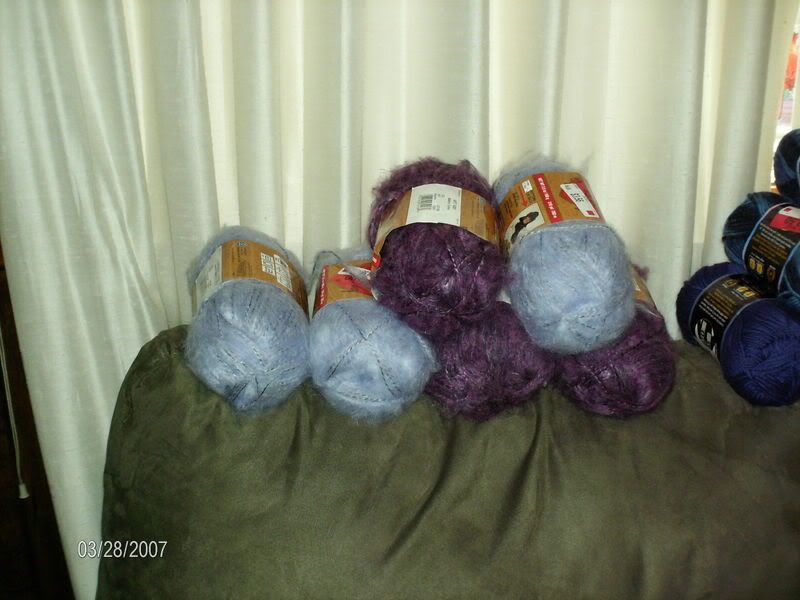 Beautiful wash cloths from my AMAZING secret pal. I'm telling ya, I CAN"T WAIT to see who this Seminole loving lady is!!!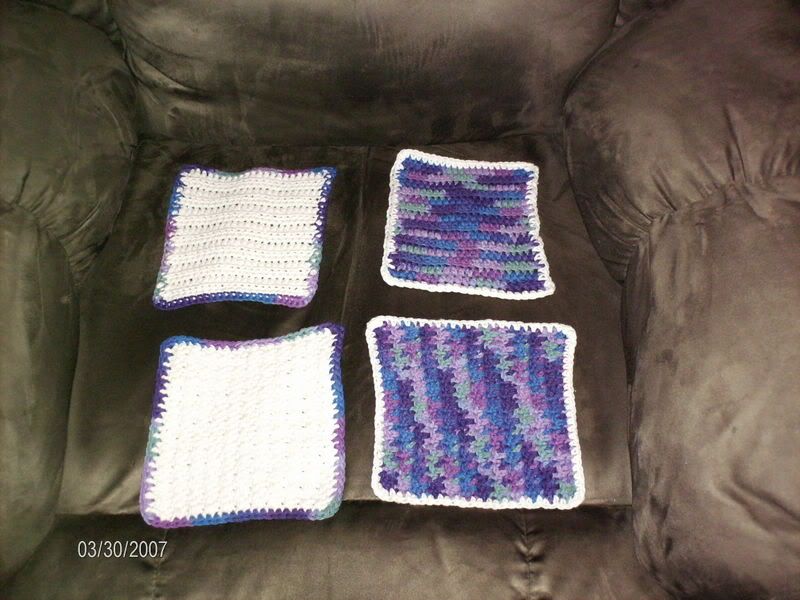 Caron Wintuk from mom
Mainstays pounders from mom!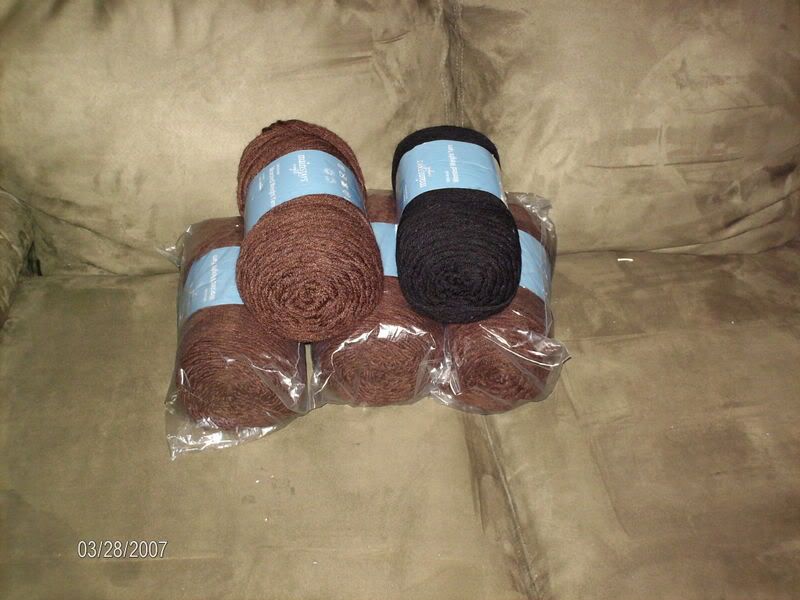 Caron Simply Soft from hubby!!! That's right, from hubby!!!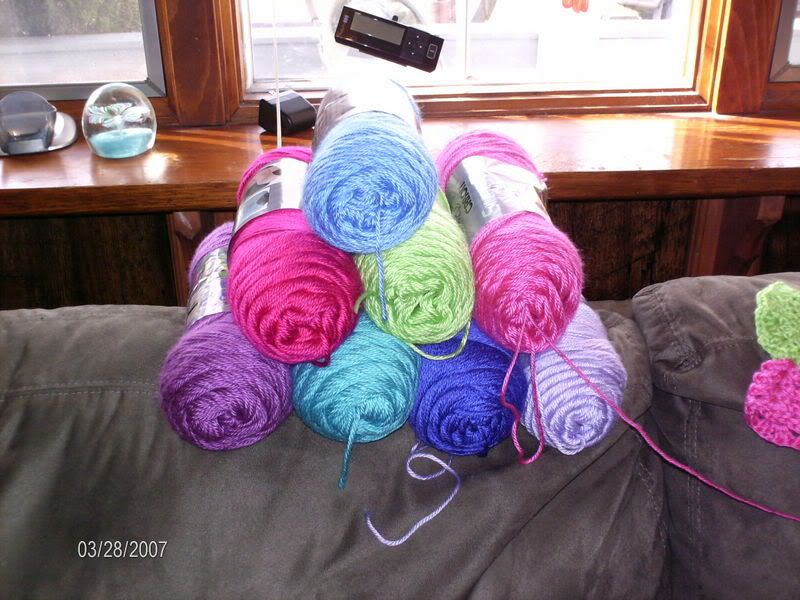 Ambers Completed yo-yo ghan. I MUST get this in the mail this week!

Skinny scarf for jessica's daughter, again MUST MAIL this week.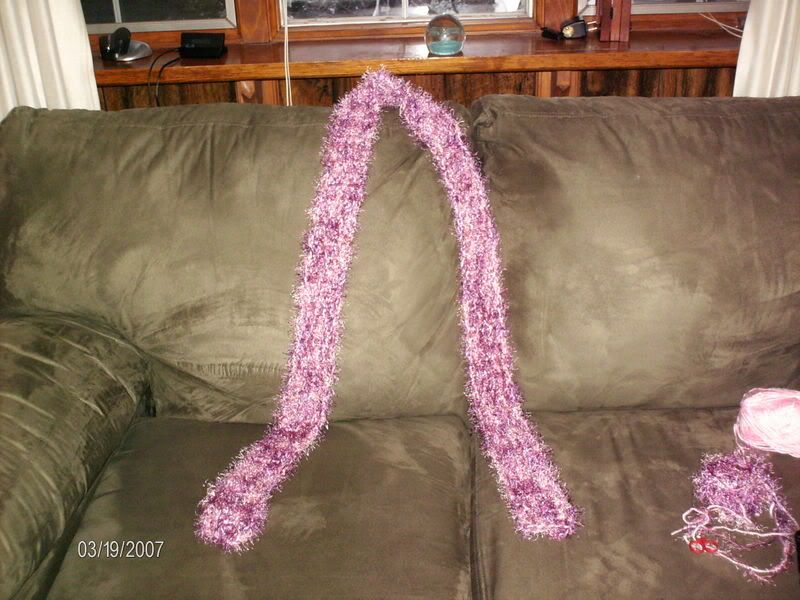 My favorite recently completed project is this outfit for a fridn of mine named Flor. She has 2 little boys, and is expecting her first daughter in June. I had to make her this baby girl set and bonnet. The Dress and Diaper cover can be found here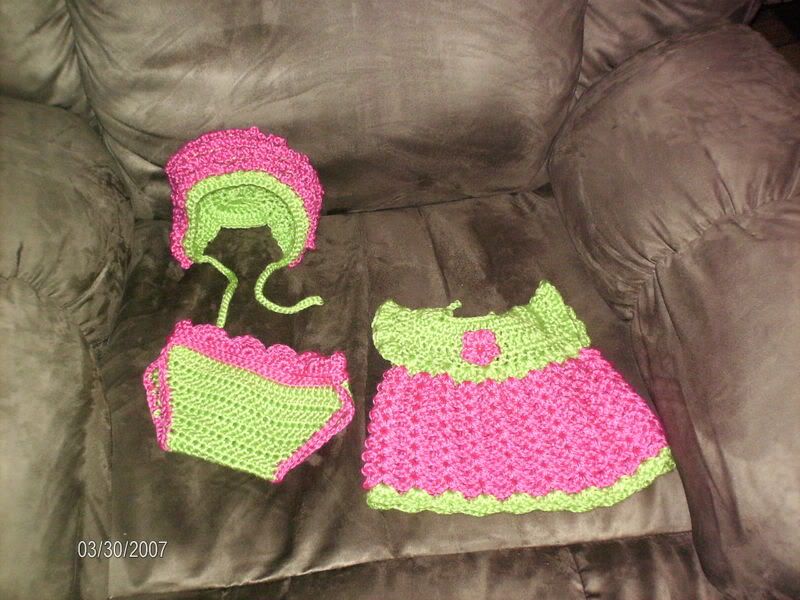 I am so blessed in my life to have such great people who love me. My mom was so great to send me all that yarn, and Zach picked out the Caron himself, I just told him the brand I had a hankering for. I'm hoping to finish a few more small things this week for my secret pal, then I need to mail out my reveal package. And after she receives her items, I'll post pics of what I made her.
This round of secret pals has been a lot of fun. Last round I thought I was unfairly matched, I had an AMAZING ROCK ON secret pal, and I was a newbie, did ok for my pal. But this time, I feel I have been evenly paired. I think I have done well in my job as a giver and thoughtful secret pal, and my Secret Pal has DEFINITELY once again been AWESOME!!!! I won't be in another pal swap until I graduate, and I am so glad to have had such a great experience with it!!