Wahoo checked my mail today, and here is what was inside!!! My first package from my secret pal, for me a bookmark, a square for the comfortghans I am making, some stickers, and some INCREDIBLE Chai Tea. Thanks!!!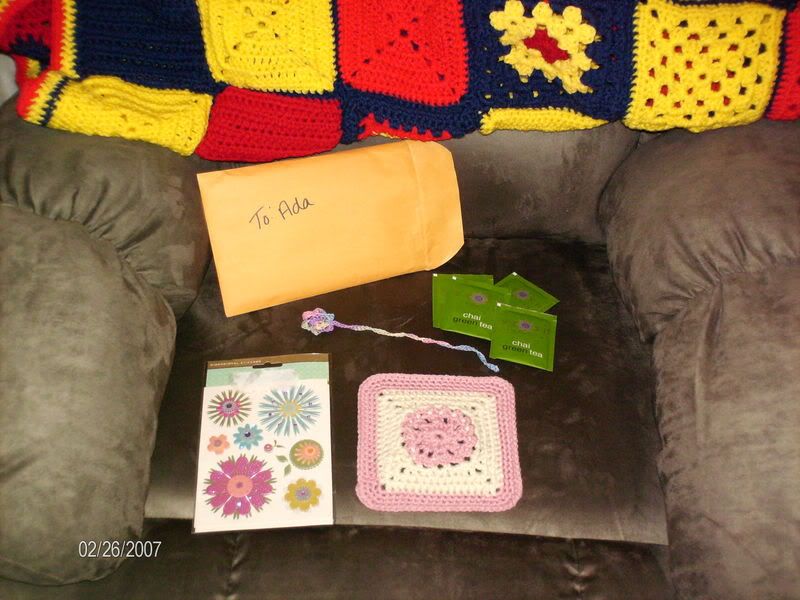 For my little girls, some activity books. There is winnie the pooh sheets with markers, and a hidden picture book! The frog there is a card.... that should be in the for me picture, but the girls love it and claimed it!!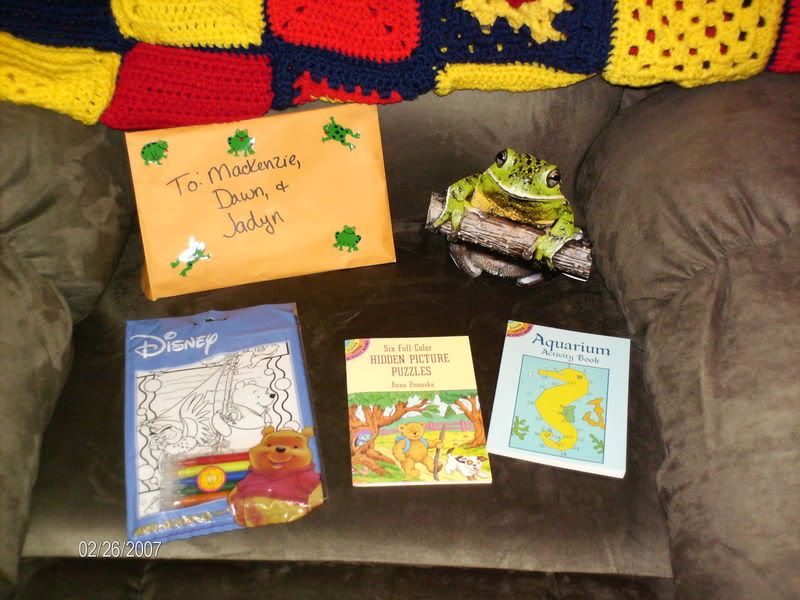 Thanks so much Ima, I love it, and my girls love it! They just LOVE LOVE LOVE getting mail with their name on it! Thanks so much!!!!